1. Lychnostatis Open-Air Museum ( 2.2Km )
Lychnostatis Open Air Museum is a folk tradition and ethnology museum located in Hersonissos, Heraklion. The museum first opened in 1992 with a private collection of items of Yiorgos Markakis. Besides the folk tradition and ethnology artifacts of the museum covers culture, nature and the environment of Crete.
The area of the museum is quite large with many zones such as a traditional Cretan village house, wine and olive presses, a church, a windmill, a raki distillery, herb and fruit gardens to name a few. There is also a 250-seat theatre where cultural, as well as tasting events take place.
Opening Times: Sunday to Friday 09:00-14:00 (Last entry 13:30).
Entrance Fee: Full ticket 6 euro, Children 2 euro and Students 3 euro.
Source:https://www.lychnostatis.gr/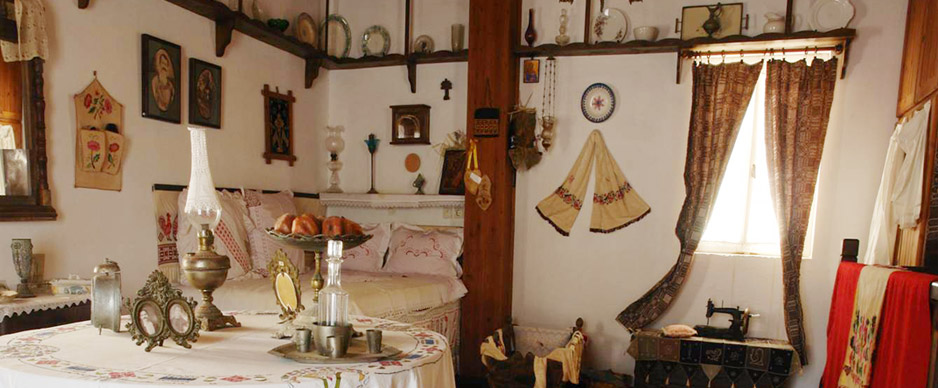 2. Cretan Aquarium ( 11.6Km )
The creation of a large and modern sea Aquarium in Crete was a challenge as well as a vision not only for the local research society but Cretan society as a whole. The impressive response from the hundreds of thousand annual visitors to CretAquarium justifies the painful attempts that were made by the former Institute of Marine Biology of Crete as well as the current single body for marine research in the country -the Hellenic Centre for Marine Research.

CretΑquarium is an expert in presenting species and ecosystems of the Mediterranean, a sea of unique biodiversity that gave birth to ancient civilizations and welcomes millions of visitors every year from all over the world. Offering 60 tanks of different sizes, containing a total amount of 1,700,000 litres of sea water, it is home to 2000 sea animals, 200 different species found in the Mediterranean basin, and together with the appropriate scenery, it successfully represents the Cretan and Mediterranean sea beds. Additionally CretAquarium designs and implements educational programmes and other innovative services, treats injured animals and is constantly enriched with new marine species.
Source: https://www.cretaquarium.gr/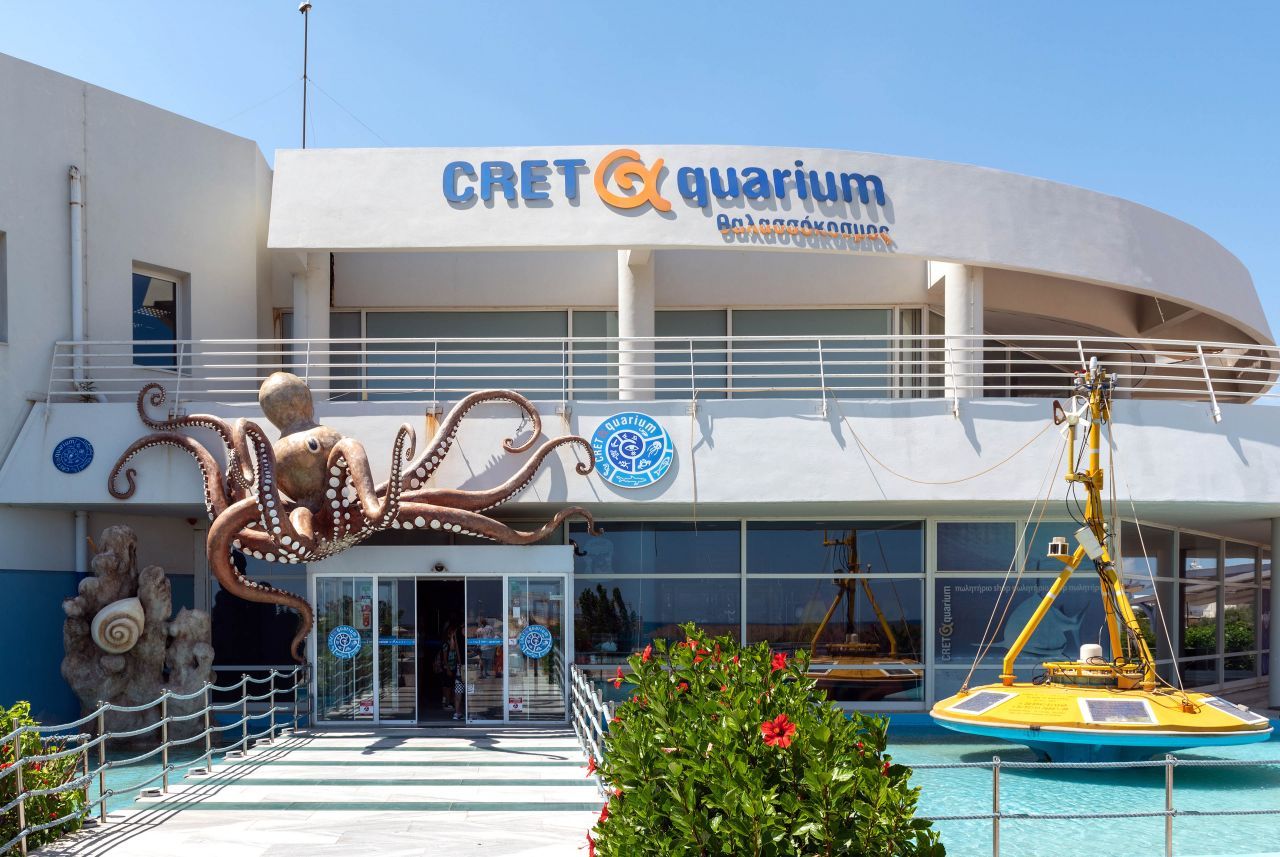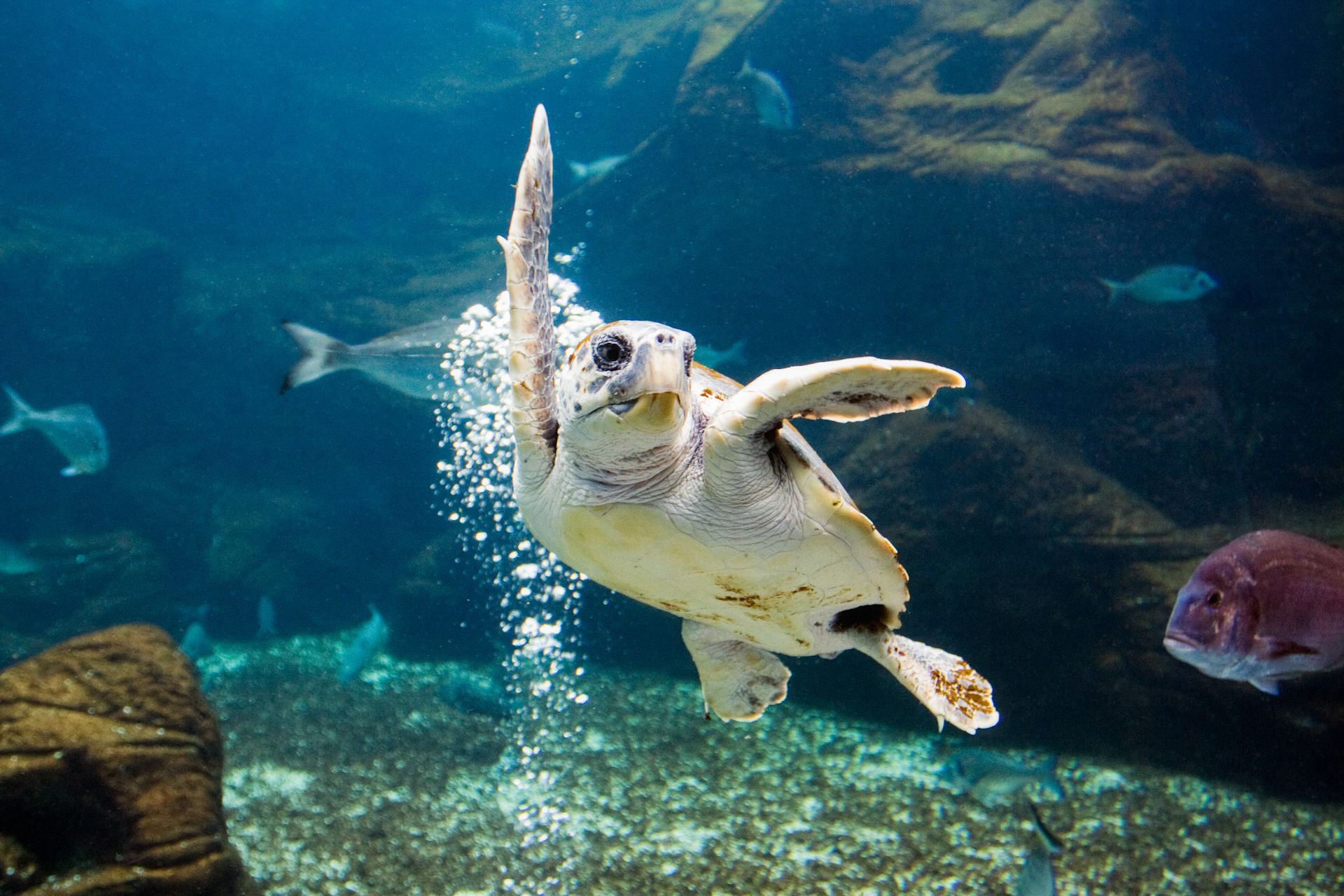 3. Star Beach ( 1.7Km )
Summer means joy, relaxation, gaming and unique entertainment choices that never end! Star Beach is one of the first and most famous seaside fun parks in Europe offering all these and much much more! Established in a specially arranged area of 4 acres in the most beautiful spot of Hersonissos, Star Beach currently offers the best and most exciting moments of summer to you and your family. All with completely free entrance, really low prices and a welcoming and friendly temperament that only Star Beach can offer!
Source: https://www.starbeach.gr/gr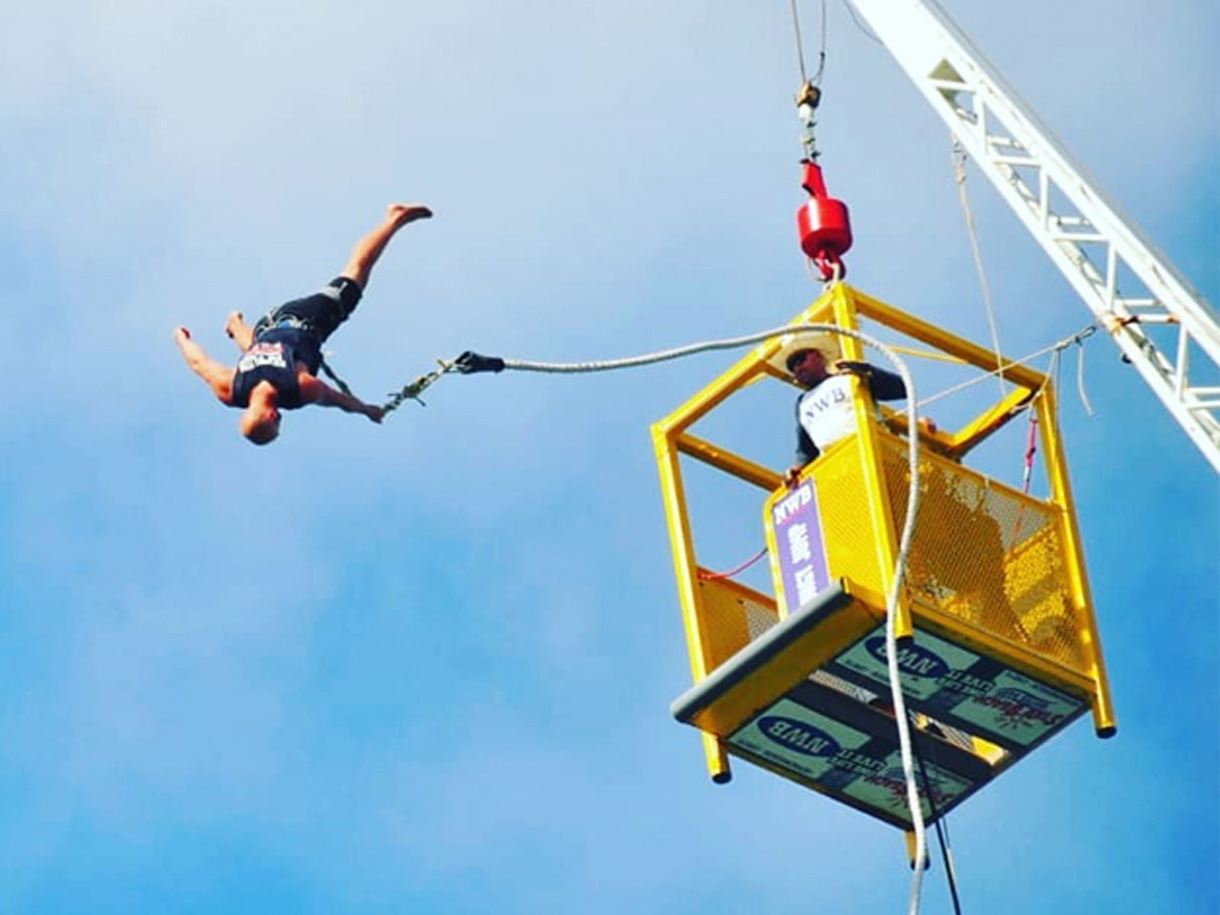 4. Acqua Plus Waterpark ( 6.2Km )
ACQUA PLUS is by far the most popular water park on the island of Crete, for twenty years now it offers great fun and good service to more than 100000 satisfied clients per year, is situated 5km from Hersonissos and only 30km from the city of Heraklion. It's next to the Crete Golf Club. The water park is split in to two section connected to each other. The one section is for adults and includes a large number of extreme slides with high adrenaline and the other section for children.

It is famous as the first water park in the Balkan region. The gorgeous garden is the most impressive area of this water park. Cretan flowers and trees together with exotic flowers come together to create a Garden of Eden. The slides are hidden under the weeping willow and the games pass between the palm trees, bougainvilleas and French marigolds. Above all is clean. This is the most important for a water park. The advantage of this park is that it is on a hill, so you can look around and glimpse different corners of beauty and fun without getting tired. Top technical equipment, automated control systems and water purification systems are currently in use. Acqua Plus is proud of its reputation for cleanliness, hospitality and most importantly, FUN.

The water park offers from than 50 different slides, games and facilities. The stuff is very friendly and very helpful. The Park has received the Certificate of Excellence from the popular website Trip Advisor. Acqua Plus was the first to put in to action the cashless bracelet technology with a tailor made system that is more sophisticated than any other water park in the world.

Another thing you don't have to worry is waiting lines. Acqua Plus is the only park in the island of Crete that has its own system in making sure that our clients can enjoy our slides and games as more times as possible and not to worry about waiting in long lines. Safety comes first, a large number of qualified lifeguards and a stand by doctor is ready to assist and protect our clients at any minute of the day. Sun Beds and Umbrellas are included in the entrance price.
Source : https://www.acquaplus.gr/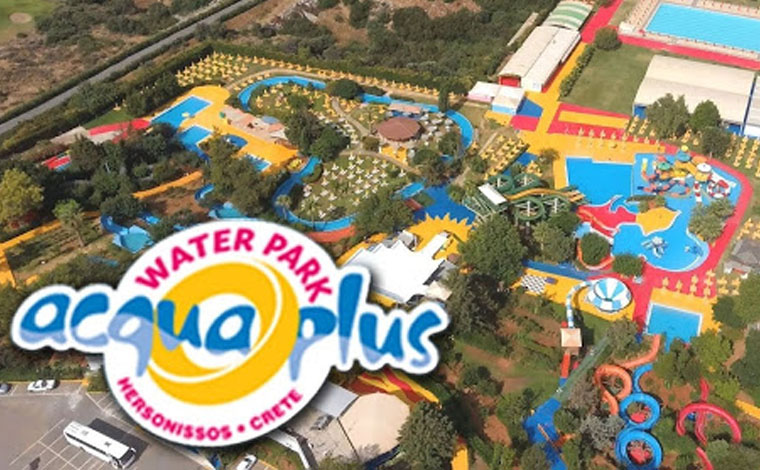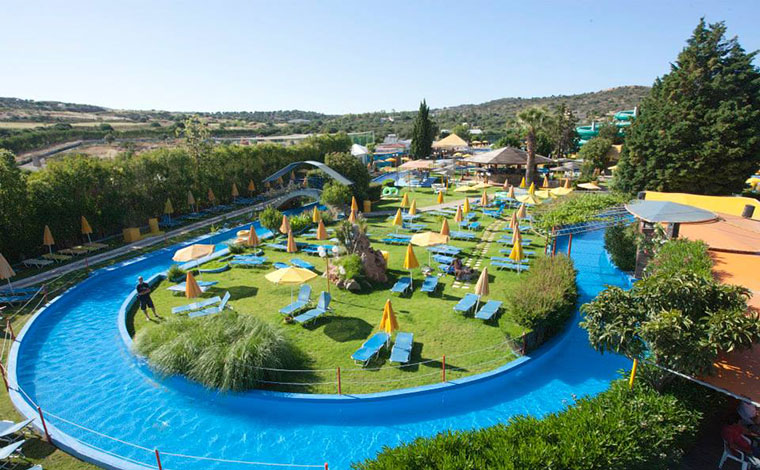 5. Crete Golf Club ( 8.9Km )
The Crete Golf Club near Hersonissos is the only 18-hole golf course on the island of Crete and one of the most impressive courses of the Mediterranean, which holds a unique challenge and a pleasant experience for both golf players and visitors all year round. As of 2012 The Crete Golf Club is an official venue of the Ladies European Tour Access Series. It is easily accessible from Heraklion Airport within 25 minutes (24 km). The climate in the area is very mild all year round: The altitude ensures a light, cool breeze in high summer, making the game very pleasant, while in winter there is very little rainfall and the average temperature is between 15 – 20°C that rarely goes below 12°C on the coldest day. Each hole has been constructed separately and in harmony with the surrounding landscape, providing panoramic views of both the mountains of Crete and the Aegean Sea. The Crete Golf Club has a mountain-style layout and it is meticulously maintained.
Source: http://www.cretegolfclub.com/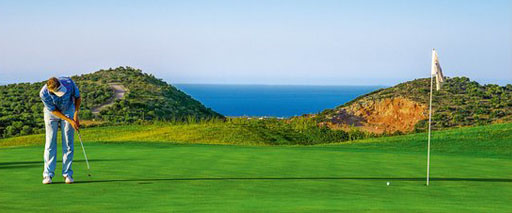 6. Buggy Safari
This is a unique venture starting April 1st 2014 on the beautiful island of Crete. We are an established rental company, renowned for our professional service and top quality vehicles. Our passion for off-road activities has culminated in this unique buggy adventure in Crete. After years of planning and testing a range of vehicles, we have finally found the ultimate machine to make this an unforgettable experience. This offroad activity in Crete has to be fun, comfortable and safe. With these factors in mind, our choice had to be the Can Am Commander and the Polaris RZR, the ultimate off-road machines. The comfortable seats and driving position combined with the automatic transmission make the Can Am Commander and the Polaris RZR a user friendly vehicles, accessible to all drivers, regardless of driving experience. The Buggy Safari you will follow combines spectacular scenery through remote areas in Crete with the opportunity to visit a monastery, cross a gorge and climb to a volcanic plateau at an altitude of 1400 metres. Several stops will be made during our off-road activity in Crete at picturesque places giving you the chance to enrich your holiday photographs. As part of your experience, we will stop at a traditional taverna where you will have the opportunity to taste local produce. Your trip will be guided by Perrine, our experienced off-road enthusiast. She will instruct you on handling the machine and offroad techniques to ensure your adventure is safe as well as thrilling
Source:: https://buggysafari.gr/
7. Boat Trips
You can enjoy a trip to the picturesque Saint George's Bay and the beautiful bays of Anissaras, Gourgouthia, Drapanos and Stalida. Exploring the Cretan underwater world, swimming to the sea cave and snorkelling among fishes are some of the trip highlights! For those interested in fishing and proving their skills as fishermen, private fishing trips are also available! And for those who want to arrange the trip in their own way, private trips for birthday parties, weddings, anniversaries or other special occasions are offered. Our private trips to the traditional villages of Sissi and Milatos are especially popular. Swim in crystal clear waters in inaccessible from land bays and loll in the sun... or relax on a private trip to Dia Island, an island of great mythological, historic, environmental importance and wild beauty, and as you follow the wind, grap the chance to enjoy sunbathing on deck while sipping the Mediterranean blue and the magnificent view of the coastline!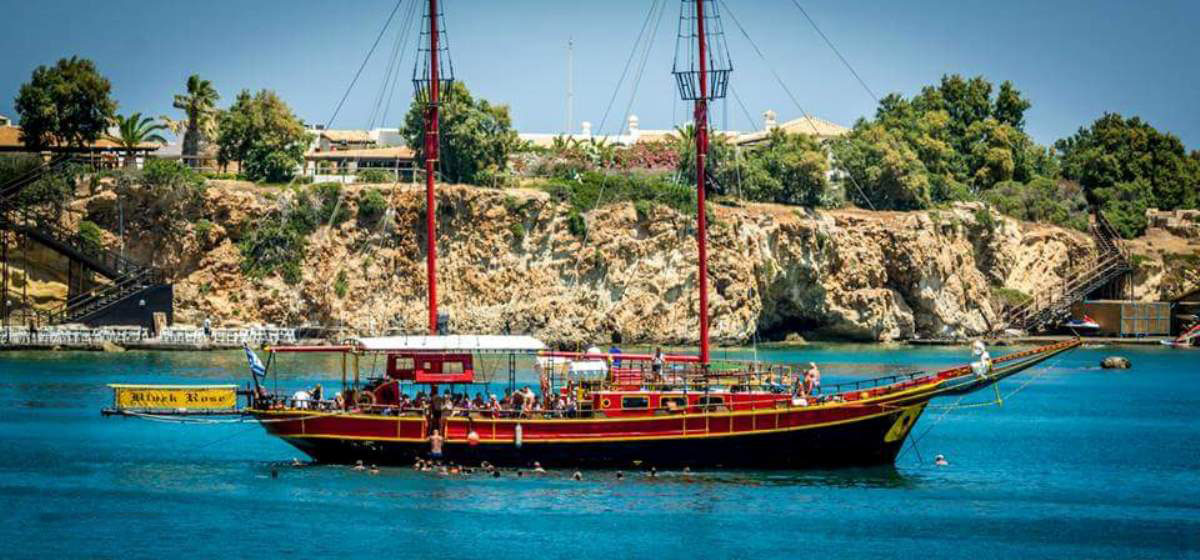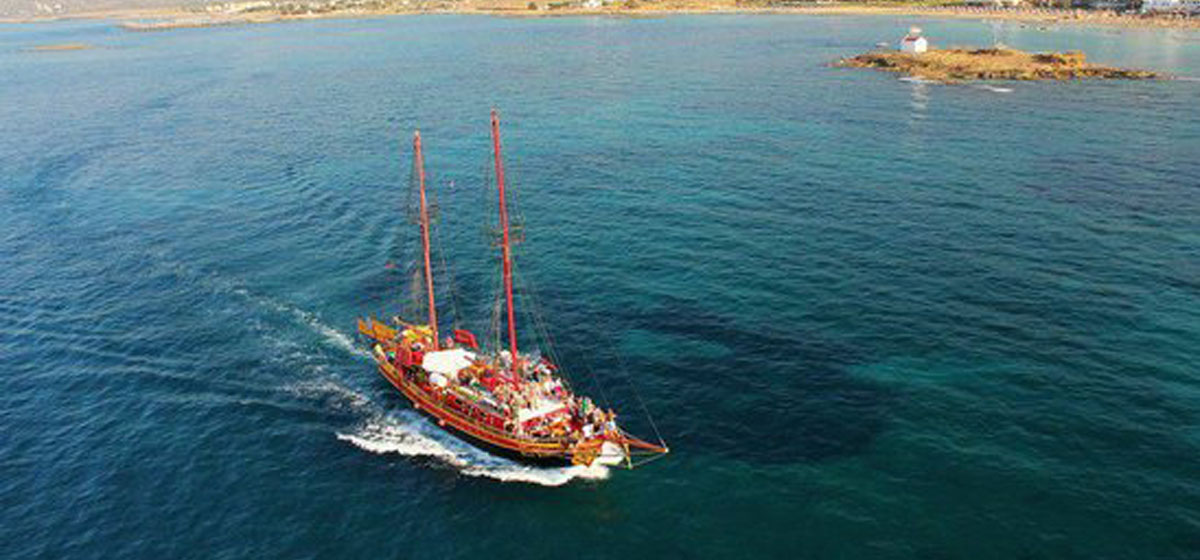 8. Shopping
If you enjoy shopping while traveling, Hersonissos is the perfect destination. The town of Hersonissos is located on the island of Crete. Hersonissos is one of the most popular places for tourists when visiting Crete, so it is no surprise that options for shopping are plenty.
Buy Traditional Cretan Products
If you are looking for souvenirs to take home as a reminder of your trip to Hersonissos, Greece, local products are good choices. Olive oil is central to Greek and Cretan cooking and a delicious item to take back home. If you can, find olive oil in a metal container so that you can transport it safely back home. Honey is another tasty product of Crete that makes a good souvenir or gift to take home. Thyme honey, though the most expensive, is considered the best. Again, purchasing honey that comes in a metal or plastic container will make it safer to travel back with you. Other Cretan products you can find in Hersonissos include: raki, wine, jewelry, and beauty products.
Shop for Souvenirs
In addition to the local products of the island, you can buy other items to take home as souvenirs. These souvenirs include things such as statuettes, decorative pieces, perfumes, needlework, icons, cultural items, and more. There are many souvenir shops in Hersonissos that you'll come across as you stroll the streets exploring what the town has to offer.
Buy Great Clothing
Hersonissos, Greece is home to many clothing stores. If you like furs, the town has a number of stores that cater to this type of fashion. There are stores that sell children's clothing if you're traveling with your family or want to take items home as gifts for friends and relatives. You can find high-end clothing stores as well as more affordable items around town. If you're looking for casual clothes, formal pieces, or athletic items, you will find it. You can even find retro fashions at some of the specialty boutiques. If you enjoy shopping for clothing, you're going to love browsing the shops in Hersonissos. In addition to gold and sterling silver jewelry you will find around Hersonissos, you can also buy cheaper jewelry.
Shop for Leather Goods
Whether you are looking for shoes, a bag, belt, or a purse, you will find exactly what you want in the leather shops of Hersonissos. Leather stores can be found in the shopping centers and around the town. You can go home with a unique item that will stand out. Many of these items are designed and made locally. Hatzis Leather is a workshop and store that has produced and sold handcrafted bags, sandals, accessories, and much more since 1973. The company has received the Cretan Hands authentic products certificate issued by Heraklion Chamber of Commerce & Industry.
Enjoy a unique shopping experience in Hersonissos, Greece.
9. Nightlife
By day, Hersonissos looks like a quiet seaside town, with a small beach, lined with restaurants. However, once the sun goes down, Hersonissos dispenses with the disguise, transforming into Crete's hottest nightspot! Bars burst into life, their neon lights illuminating the streets in vibrant colour, while the sound of music fills the air. It's the music that sets Hersonissos' nightlife apart from other parts of the island. While the majority of the resorts focus on techno and trance, drawing crowds of clubbers and fans of dance music, Hersonissos nightlife has something for everyone. While you'll probably find clubs and bars playing the likes of trance, dance, house and techno, you're just as likely to find venues playing rock, pop and disco. If you're looking for a holiday where the nightlife is king, Hersonissos is the place to go!